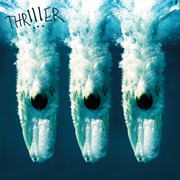 Melt! Booking presents
!!! (CHK CHK CHK)

!!! (Warp/USA) *live*

Doors: 19h
Show: 20h

Koka 36
Eventim
"I suppose it's never enough / you get what you want, then you want what was / but I'd rather worry about my existential crisis / laying on a beach where the sun sets the nicest" – "Get That"
!!! will release their new album THR!!!ER on April 29, 2012 on Warp Records. It is the fifth full-length from the sonically adventurous sextet and its third for Warp. THR!!!ER finds the band reconciling its love for building playlists from disparate dance singles with its continued devotion to the cohesive album format. Famous for its off the hinges live shows and relentless touring schedule, this time the group focused itself on lyrics and tighter song structures. To help !!! on this mission, the majority of THR!!!ER was recorded with Jim Eno, the drummer in Spoon and one of key forces behind the boards for the lauded indie rock band.
Coming into THR!!!ER, the members of !!! knew that this was an album where they almost had to reintroduce themselves, showing a developed and impactful take on how they present their sound. "It's the kind of the record that feels like more of everything," says vocalist Nic Offer. "It's more immediate, it's more honest about our lives. There was a real focus in this band. We knew the lyrics had to be better, the choruses had to be better, it had to be more original. We went for everything. Everything was pushed."
Well, friends told her this and friends told her that/ But friends don't choose what echoes in your head — "When The Water's Cold"
!!! began the process for making THR!!!ER when Offer visited Jim Eno's Austin studio during South by Southwest in 2011 with a few hours before their plane was supposed to leave. Eventually the whole band returned for several sessions in the spring and summer of 2012. !!! and Spoon are longtime fans of each other, and guitarist Mario Andreoni explains, they were attracted to working with Jim because, "We all had a healthy respect for the sound, space, and vibe of Spoon's LP's and Jim forced us to economize...the playing...the structure...lyrics. Everything had to have a purpose and hold attention."
Like many people, Jim was a fan of !!!'s live show, but he felt that they too often tried to capture these performances in the studio. Instead of trying to chase this feeling, Jim encouraged them to create a different type of excitement by using weirder sounds, inventing new dynamics within each song and introducing unexpected changes. "They had this working flow that was a little rigid and I wanted to break them out of it," says Jim. "Those guys can play, and if you can play, you might as well just play your instruments and record it." In the end, !!! say it was Jim's input that provided the cohesion that THR!!!ER needed.
!!! (Chk Chk Chk)

(Warp/US)
Electronica
NEWSLETTER
NEWS
OUR NEWSLETTER

You like to win
some freetickets?
Then subscribe
above for our
weekly newsletter.
MIXCLOUD

Check out
Gretchen Sounds @ Mixcloud!
PRESALE

All our presale
tickets BELOW (!)
are always
available at
Oye Records,
Oderbergerstr. 4
10435 Berlin
PRESALE

Sa 28.12
20.00
SOLIKONZERT: HERR VON GRAU
*please support*

Herr von Grau

Di 31.12
23.00
GRETCHEN GOES 2014: CLARK & EMIKA
Electronica & Elektro
Drum'n'Bass & Dubstep
Funk & House
> on 3 Floors

Koka 36 Eventim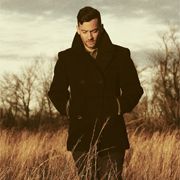 Sa 15.03
19.00
BONOBO LIVE - THE NORTH BORDERS TOUR 2014 @ COLUMBIAHALLE
Show mit Live Band.

Koka 36 Eventim