GRETCHENs Programm als (Live-)Club spiegelt die Vielschichtigkeit der aktuellen musikalischen Strömungen wider. Von Elektro, Electronica, House, Dubstep über IDM, Glitch, Experimental, Avantgarde bis hin zu Bass, Independent, Folk und Jazz präsentiert sich GRETCHEN als absolut offen für jedwede Stile. GRETCHEN ist elektronisch bis unplugged, präsentiert DJ-Sets und Live-Konzerte. Musikalische Qualität von Genre und Künstler sind entscheidend, nicht begrenzte Vorstellungskraft, Borniertheit oder Langeweile.
Gretchen repräsentiert Berlin, gibt nationalen und internationalen Künstlern, deren Labels, aber auch Newcomern eine Plattform.
AWARD "Vielfältigstes Booking 2014" (Bln.FM)
"Gretchen is arguably Berlin's—if not Germany's—premiere spot for electronic hip-hop and bass music." (Resident Advisor)
"Berlin's premier club for leftfield beats." (earmilk)
"Berliner Geschmacks-Institution" (Splash! Mag)
"A mekka for beatheads in Europe" (someone on facebook)
Mitten in Kreuzberg, in den ehemaligen Stallungen des preußischen 1. Garde-Dragoner-Regiments Königin Victoria von Großbritannien und Irland von 1854, präsentiert sich GRETCHEN in historischem Charme gepaart mit coolem Clubdesign. Das wunderschöne Kreuzgewölbe, die filigranen Säulen werden von Beats und Bässen beschallt, Lichtinstallationen umspielt und einem musikalisch interessierten Publikum freigegeben.
*** GRETCHEN steht für Reinheit, Ehrlichkeit und Unschuld. Gleichzeitig ist sie für Goethe's Faust Objekt der Begierde. GRETCHEN ist aber auch die vielleicht brutalste Serienkillerin in der modernen Literatur. STRAIGHT sind am Ende beide… ***
Einlass - auch bei Konzerten - erst ab 18 Jahre.
NEWSLETTER
NEWS
OUR NEWSLETTER

You like to win
some freetickets?
Then subscribe
above for our
weekly newsletter.
MIXCLOUD

Check out
Gretchen Sounds @ Mixcloud!
YOU NEED VINYL?

Our favourite
record store:
Oye Records
Oderbergerstr. 4
10435 Berlin
and Friedelstr. 49
12047 Berlin
PRESALE
Do 19.02
20.00
UNTIL THE RIBBON BREAKS & DREAM KOALA & WILLIAM ARCANE
Until The Ribbon Breaks (UK)
Dream Koala (FR)
William Arcane (UK)

Koka 36 Eventim

Do 07.05
23.00
ODESZA
Odesza (USA)
Delfonic
Soulmind
u.a.

Koka 36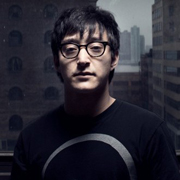 Sa 09.05
19.30
SHIGETO
Shigeto (USA) *live*
Support: Yosi Horikawa (JP) *live*

Koka 36

Fr 29.05

KST: KHALIFÉ/ SCHUMACHER/ TRISTANO
KST: Khalifé/Schumacher/ Tristano (LU/LB) *live*

Koka 36 Eventim

Sa 11.07
19.30
DAF *LIVE*
DAF (Deutsch Amerikanische Freundschaft/D) *live*
Support: DOGPOP

Krasser Stoff