Maral Salmassi (Television Rocks/D)
Weekend Twins (Kalte Kante/D)
Adonis Wolf (Tellerrand Records/D)


Johannes Hillmer (Kalte Kante/D)
Christian Rollin (Kalte Kante/D)
Cross Curtis (Kalte Kante/D)
Toxido Mask (Kalte Kante/D)

* no presale * all tix cash at night *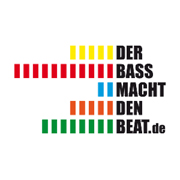 90s Hip Hop, Newschool Shit & A Touch of SoulLord Jazz (Lords of the Underground/USA)
Raw D (Der Bass macht den Beat/D)
Dister (Born 2 Roll/UK)


Drum'n'Bass & DubstepHuman Sampler (D) *live*
MC Navigator (UK)
Diaz-Soto (ATB/Feiertach/D)

* no presale * all tix cash at night *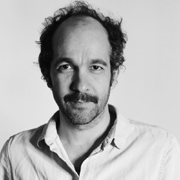 Étienne de Crécy (Pixadelic/Superdiscount/FR)
Surkin (Marble/FR)
The Sexinvaders (Pink-Pong/D)
Difuzion (Champ'Caine Records/FR)
The Original Fakes (Say Yeah!/IT)


Soul Button (Steyoyoke/D)
MPathy (Steyoyoke/D)
Antonio Olivieri (Steyoyoke/D)

* no presale * all tix cash at night *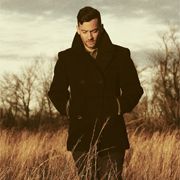 Gretchen presents
Bonobo (Ninja Tune/UK) *live*

The North Borders : New Album by Bonobo
support:
Delfonic (DJ-Set)
Throwing Snow *live*

++++++++++ SOLD OUT ++++++++++
Doors 20:00
Show 21:00

BNR, Oye Blockparty & Gretchen present
* ab 16:00 @ Gretchen Yard (Outdoor):
Deadbeat b2b Paul Spymania (Blkrtz)
Peak & Swift (Wilde Renate)
Strip Steve b2b Djedjotronic (Boysnoize)
Jan Driver b2b D.I.M. (Boysnoize)
Eddie C (Endless Flight) & Guest
Session Victim (Retreat/Delusions of Grandeur)
SCNTST b2b Audionite (Boysnoize)
Sound Stream (Sound Stream)
Machinedrum (Ninja Tune/PlanetMu/Hotflush)
* ab 22:00 @ Gretchen (Aftershow on 2 Floors Indoor):
Box1
Skream (Tempa) & Sgt Pokes (Croydub/DMZ Crew)
Para One (Marble)
Feadz (BPitch Control/Ed Banger)
BNR All Stars
Delfonic (Oye Records)
u.a.
Box2
La Chusma Crew u.a.

Factory presents
NEWSLETTER
NEWS
SUMMERBREAK
Gretchen is on holiday from 1.06. until 20.06. and from 23.06. until 04.07.2013.

OUR NEWSLETTER

You like to win some freetickets?
Then subscribe above for our weekly newsletter.
PRESALE

All our presale tickets BELOW (!) are always
available at
Oye Records
Oderbergerstr. 4
10435 Berlin
PRESALE

Sa 22.06
23.00
GOLD PANDA
Gold Panda *live*
MØ *live*
Luke Abbott *live*
Thomalla *live*
u.a.
(kein VVK bei Oye)

Koka 36
Do 27.06
20:00
MAYER HAWTHORNE LIVE @ BI NUU
Mayer Hawthorne (USA) *live*

Koka 36