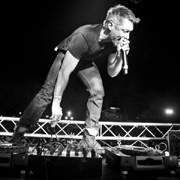 OFFICIAL BERLIN FESTIVAL EXTENSION! DIPLO & JUSTIN MARTIN

Diplo (Mad Decent/USA)
Justin Martin (Dirtybird Record/USA)
Sick Girls (Revolution No. 5/D)
Delfonic (Oye Records/D)


Warsteiner Liquid Cube FloorSven Tasnadi (Cargo Edition/D)
Dilivius Lenni (Räucherkammer/Sweat!/ Distillery/D)
Grolle & Paule (RabaukeN Köln/Sweat!/D)


Koka 36
Eventim
EXCESSIVE FESTIVAL EXTENSION.
Ob Festivalbesucher oder einfacher Nachtschwärmer: Im Gretchen geht es in die offizielle Verlängerung des Berlin Festivals 2012 - quasi gleich um die Ecke vom Tempelhofer Festivalgelände.
Mit Diplo steht der Labelchef vom musikalisch wunderbar offenen und elektronisch wegweisenden Label Mad Decent himself hinter denTurntables. Permanent international in Clubs gebucht, zusätzlich unter anderen - durchaus nicht unbekannten - Pseudonymen wie beispielsweise Major Lazer unterwegs, schafft der fleißige Mann aus den USA es immer wieder, mit neuen Produktionen zu überraschen. Sein Interesse reicht vom kolumbianischen Cumbia über Dubstep bis hin zu Punk - und noch weiter. Diplo gilt wohl zu Recht als ein Vorzeigekünstler des 21. Jahrhunderts.
An seiner Seite ist mit Justin Martin ein Künstler, der dafür bekannt ist, mit seinen Remixen große Tracks noch größer zu machen - sei es für Radiohead oder Marshall Jefferson oder auch Labels wie Fools Gold oder Greco Roman. Melodisch aber trotzdem manchmal brutal. Nie langweilig. Weitere Unterstützung in der Box1 gibt es von den Berliner Gören Sick Girls sowie von unserem Resident Delfonic.
In der Box2 hauen Sven Tasnadi, Dilivius Lenni gemeinsam mit Grolle & Paule auf die Kacke.
Diplo

(Mad Decent/USA)
Elektro, House
Justin Martin

(Dirtybird Record/USA)
Elektro, House
Sick Girls

(Revolution No. 5/D)
Dubstep, Electronica, Grime
Delfonic

(Oye Records/D)
Funk, Electronica
Sven Tasnadi

(Cargo Edition/D)
Electronica
Dilivius Lenni

(Räucherkammer/Sweat!/ Distillery/D)
Electronica
Grolle & Paule

(RabaukeN Köln/Sweat!/D)
Electronica
NEWSLETTER
NEWS
SUMMERBREAK
Gretchen is on holiday from 1.06. until 20.06. and from 23.06. until 04.07.2013.

OUR NEWSLETTER

You like to win some freetickets?
Then subscribe above for our weekly newsletter.
PRESALE

All our presale tickets BELOW (!) are always
available at
Oye Records
Oderbergerstr. 4
10435 Berlin
PRESALE

Sa 22.06
23.00
GOLD PANDA
Gold Panda *live*
MØ *live*
Luke Abbott *live*
Thomalla *live*
u.a.
(kein VVK bei Oye)

Koka 36
Do 27.06
20:00
MAYER HAWTHORNE LIVE @ BI NUU
Mayer Hawthorne (USA) *live*

Koka 36