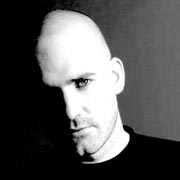 OFFICIAL BERLIN FESTIVAL EXTENSION! D.I.M. "Living In Advance" RELEASE PARTY

D.I.M. (Boysnoize Records/D)
Shadow Dancer (Boysnoize Records/UK)
Audionite (BNR Trax/D)
The Sexinvaders (Pink-Pong/D)
Marvin Suggs (Pink-Pong/Oye Records/D)


Warsteiner Liquid Cube FloorDan Drastic (Moon Harbour/D)
Dilivius Lenni (Räucherkammer/Sweat!/ Distillery/D)
Grolle & Paule (RabaukeN Köln/Sweat!/D)

EXCESSIVE FESTIVAL EXTENSION.
Ob Festivalbesucher oder einfacher Nachtschwärmer: Im Gretchen geht es in die offizielle Verlängerung des Berlin Festivals 2012 - quasi gleich um die Ecke vom Tempelhofer Festivalgelände.
Heute steht die Festivalverlängerung ganz im Zeichen von Boysnoize Records, denn D.I.M. feiert das Release seiner neuen EP "Living In Advance". D.I.M., alter Hase im Electro-Business und für viele ein echter "Electro-Hero", gilt als einer der gefragtesten Remixer weltweit (u.a. Depeche Mode, Fisherspooner). Produktionspartner ist oft sein guter Freund Boys Noize. Seine Sets sind immer energetisch - manchmal auch auf die Fresse - und grundsätzlich brillant gemixt. Um das Release mitzufeiern, reisen die Labelkollegen Shadow Dancer extra aus Manchester an. Audionite hat es da nicht ganz so weit… Support gibt es von den Residents The Sexinvaders und MarvinSuggs.
Hoffentlich vom Freitag erholt und topfit stehen in Box2 dann wieder Dilivius Lenni und Grolle & Paule - diesmal mit Dan Drastic vom Label Moon Harbour - in den Startlöchern.
D.I.M.

(Boysnoize Records/D)
Elektro
Shadow Dancer

(Boysnoize Records/UK)
Elektro
Audionite

(BNR Trax/D)
Elektro
The Sexinvaders
(Pink-Pong/D)
Elektro
Marvin Suggs

(Pink-Pong/Oye Records/D)
Elektro
Dan Drastic

(Moon Harbour/D)
Elektro
Dilivius Lenni

(Räucherkammer/Sweat!/ Distillery/D)
Electronica
Grolle & Paule

(RabaukeN Köln/Sweat!/D)
Electronica
NEWSLETTER
NEWS
SUMMERBREAK
Gretchen is on holiday from 1.06. until 20.06. and from 23.06. until 04.07.2013.

OUR NEWSLETTER

You like to know about entry fees or win some freetickets?
Then subscribe above for our weekly newsletter.
PRESALE

All our presale tickets BELOW (!) are always
available at
Oye Records
Oderbergerstr. 4
10435 Berlin
PRESALE
Mi 22.05
20.30
ONDATRÓPICA
Ondatrópica (Soundway/UK) *live*

Koka 36

Sa 22.06
23.00
GOLD PANDA
Gold Panda *live*
MØ *live*
Luke Abbott *live*
Thomalla *live*
u.a.
(kein VVK bei Oye)

Koka 36
Do 27.06
20:00
MAYER HAWTHORNE LIVE @ BI NUU
Mayer Hawthorne (USA) *live*

Koka 36