GABOM: TRAXX & DIRK LEYERS

Traxx (Nation/HHYR/Rong/D)
Dirk Leyers (Gabom/D) *live*
Jonzon (Ufo/Planet/E-Werk/D)
Markus Wegner (Knuggles Recordings/D)
Bassdee (Gabom/D)


Jan Schulte (Themes For Great Cities/D)
Nomad (Africaine 808/D)

Traxx

(Nation/HHYR/Rong/D)
Electronica
Dirk Leyers

(Gabom/D)
Electronica
Jonzon

(Ufo/Planet/E-Werk/D)
Electronica
Markus Wegner

(Knuggles Recordings/D)
Electronica
Bassdee

(Gabom/D)
Electronica, House
Jan Schulte

(Themes For Great Cities/D)
Electronica
Nomad

(Africaine 808/D)
Afro, Disco
NEWSLETTER
NEWS
SUMMERBREAK
Gretchen is on holiday from 1.06. until 20.06. and from 23.06. until 04.07.2013.

OUR NEWSLETTER

You like to know about entry fees or win some freetickets?
Then subscribe above for our weekly newsletter.
PRESALE

All our presale tickets BELOW (!) are always
available at
Oye Records
Oderbergerstr. 4
10435 Berlin
PRESALE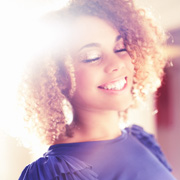 Di 21.05
20.30
ANDREYA TRIANA & BAND
Andreya Triana (Ninja Tune/UK) & Band *live*

Koka 36
Mi 22.05
20.30
ONDATRÓPICA
Ondatrópica (Soundway/UK) *live*

Koka 36

Sa 22.06
23.00
GOLD PANDA
Gold Panda *live*
MØ *live*
Luke Abbott *live*
Thomalla *live*
u.a.
(kein VVK bei Oye)

Koka 36
Do 27.06
20:00
MAYER HAWTHORNE LIVE @ BI NUU
Mayer Hawthorne (USA) *live*

Koka 36